Recently, Stanton launched its two new USB turntables, named T.55 and T.92. featuring high-torque direct drive motor, these new USB turntables have been designed for serious record collection on computers. Both these new USBs are considered apt for those who want to make their vinyl ripping process easier.
The new Stanton T.92 USB features an S-Shaped tone arm for lower distortion and reduced record wear. It comes with an-built DSP with keylock to controlling tempo without affecting the pitch. It incorporates Cakewalk Pyro Audio Creator LE music and sound editing software.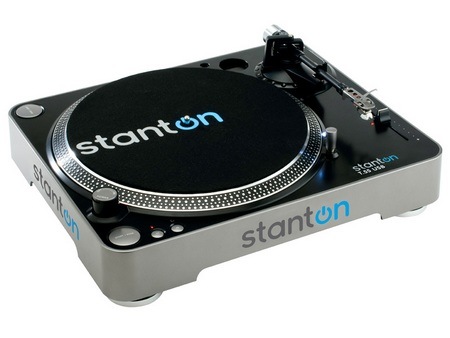 Stanton's T.55 is an easy to operate best drive turntable with advanced features. It incorporates Audiophile quality Stanton 500.v3 cartridge along with a software for transferring and editing music files. This USB lets you transfer and edit music files with ease. This new USB is considered ideal for the novice or intermediate level DJ.
Stanton's T.92 and T.55 USB turntables are prices at ?220 and ?145 respectively.