Sanyo PLC-HF10000L – Expensive Projector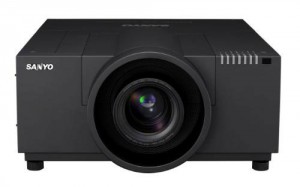 Sanyo has recently presented a new projector which is codenamed PLC-HF10000L and makes use of QuaDrive technology, that is one of the reasons it is so expensive and has a price tag of $35,000.
The normal features of the Sanyo PLC-HF10000L include 10,000 lumens of brightness, a contrast ratio of 3000:1, and 1080p resolution with a maximum of 2048×1080 pixels. The connections include HDMI and DVI-D, and the purpose of QuaDrive technology is to add a yellow element in addition to the RGB (red, green, blue) that normal projectors have.