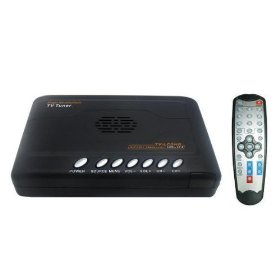 Here is another option for you to be able to watch some TV programs via your PC monitors. The Sabrent TV-LCDHR TV Tuner Box
produces resolutions of up to 1680×1050 and support for all CRT and LCD monitors. This is a plug and play device hence negating the need for drivers for you to use it.
With a built-in TV tuner and multiple video connection interfaces, you can plug in other devices such as a VCD, VCR, DVD, or PS2/X-Box. It also comes with a 3D motion adaptive deinterlace and a fully functional infra-red remote control.
Price: $49.99
(Source) Amazon