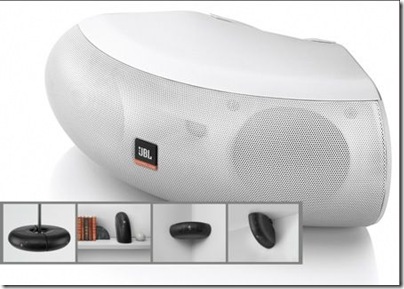 JBL, Inc. recently launched JBL Control NOW indoor and JBL Control NOW AW outdoor loudspeakers. Specifically designed for architectural, multiroom, home and other applications, the loudspeakers deliver unmatched sound quality in non acoustic situation.
Quarter round shape offers unique installation options. They feature innovative technologies for outstanding clear and crisp sound quality. Curved shape enables you to mount it in a corner or on a shelf either horizontally or vertically. Thanks to tweeter mounted in JBL Bi-Radial horn that delivers smooth frequency response. The dual 4" woofer along with tweeter delivers high output and clarity.
The loudspeaker enclosure is made up of composite material to produce high clarity and durability. While the indoor loudspeaker JBL Control NOW is priced at $249, the outdoor loudspeaker JBL Control NOW AW is available for $279.