Some trees grow in a jungle, some grow in a forest, and in California, where Fritz lives, the larger more majestic trees (the Giant Sequoia and the Redwood) grow in groves. All speakers in the Fritz lineup are hand-built in the US using high-quality drivers; the prices range from just under a grand per pair up to just over two grand per pair for the REV-5 model. The Grove sits happily in the center of that lineup while still using quality components throughout.
Specifications:
Frequency Response: 42 Hz to 20 kHz +/- 3 db
Sensitivity: 86 dB (at 1 watt, 2.83V, @1 meter)
Bass/Midrange Driver: 6 1/2 inch one piece polypropylene cone, 3 inch under-hung voice coil, butyl rubber surround, die cast frame. Bass reflex loaded-rear port
Tweeter: 1 inch ferrofluid cooled specially treated silk dome with high power hexagonal shaped Aluminum voice coil wire and damped acoustic rear chamber, Aluminum face plate. Crossover: Series crossover without any capacitors in the circuit with the tweeter.
Dimensions/Weight: 16″ High, 9″ Wide, 12″ Deep, 28 lbs.
Recommended Amplifiers: 25 to 150 watts
Fritz Grove Loudspeakers review
What sets Fritz apart in the $1,000 – $2,000 price range is his can do attitude. While he is a speaker manufacturer he still has the heart of a craftsman. Plenty of manufacturers will build you a custom one off speaker or a modification of their existing design but generally speaking they will gouge you for it. So you want a tweeter that cost $60 more than the one they put in standard, no problem they say, it's only a $400 upgrade! While Fritz does keep a selection of already built speakers on hand for those "need it now" types of shipments, he will build you whatever you want.
Fritz is somewhat local to me so our review transaction went down something like a like a clandestine meeting between two operatives in a Bourne thriller. He brought the speakers in simple fitted no frills boxes that were an excellent enclose for The Groves. He took them from the trunk of his classic gold Benz and put them in the back of my RAV-4; we chatted for a few moments, then we both headed off in our separate directions. While it's a bit different than the typical UPS delivery, the goods were in my hands and I didn't have to worry about shipping damage.

A direct and notable visual difference between my existing Dynaudio 17W75-based Fritz custom monitors and the Groves is that the Hi-Vi driver in the Grove has a very sharp 12-screw hole presentation, which I think was brilliant on Hi-Vi's part. So many different makers have imitated the Dynaudio cone look into their speaker design and Hi-Vi has found a way to make theirs visually stand out. What I realized when I got the speakers side by side though, was that I now had a unique opportunity to compare Hi-Vi to Dynaudio with a similar cabinet size, construction and crossover designs.
While I alluded to it earlier, the fit and finish of the Fritz speakers are high quality. Fritz's woodworking skills are top-notch and the veneer is absolutely perfect. It intrigues me the way the speakers are wrapped in such a way that you can follow the grain all the way around. While I know that something has to be trimmed off in the veneering process, I can't find a break in the grain. Something that is a limitation to a builder like Fritz who uses precision CNC machining but still has modest means; the equipment to build rounded speaker sides or beautiful curves like B&W or Focal is just out of reach. The construction he does have access to is top quality but the speakers in the end do look like are very nicely wrapped boxes. I'm a more traditional sort of speaker guy anyway so the box look works for me. I will say Fritz has a pride in the craftsmanship that is just not seen everywhere these days.

The Fritz Grove speakers were remarkably easy to setup in my room. They prefer to be a couple of feet from the rear wall and at least a foot from any side objects, but other than that, anywhere seemed to work in my room. Because of the arrangement of my listening space, I move my speakers back and forth to a position quite near the rear wall very regularly. Pull them out to listen, and then put them back to make room to get to the door and actually use the formal living room that doubles as my listening area. This dance is regular, so having a pair of speakers that is very forgiving of less than ideal room placement is quite helpful to me. I have been known to annoy my wife with stickers on the floor for the more difficult-to-place speakers. Lucky for me, that wasn't necessary this time.
Listening Fritz Grove Loudspeakers
After an adequate and at times annoying break-in period, I found that the Fritz Grove speakers were not as similar to the signature Dynaudio sound as one might assume. While the look is similar it seems that the actual design of the Hi-Vi driver was going for a different sound. Dynaudio is one of the kings of European precision sound, while still in their special way keeping things remarkably musical. The Hi-Vi drivers in the Grove seem to bring a much more emotional and open midrange. For some reason this tends to give these speakers a very dynamic and engaging sound.
I listened to dozens of albums switching back and forth between the Groves and the Dynaudio Custom models. Much of my audio collection is folk, bluegrass and country, but the Grove speakers seemed to draw me to the more rock and roll and blues side of my collection. There was more Neil Young and George Thorogood jamming around the house during this review period than any typical 2 month period.
Often I just can't seem to get the female vocals to leave me alone, they haunt me and my system with regular attendance in various playlists. While they sounded sweet with the Grove speakers, and they always seem to sound sweet, these Groves just seemed to want to rock. Sometimes loud (okay, some of you might actually know me, so you know loud to me isn't very loud to most), usually at comfortable but a bit higher than usual volume levels. I can't really explain it, but I just liked rocking out a bit more with the Groves than I did with pretty much any other speaker that has passed through my system.
One of my favorite reference songs is "Tall Trees of Georgia" by Eva Cassidy, from her Live at Blues Alley album which has captivating vocals that never fail to draw me into the music. This lovely recording can make any speaker shine, although some designs are more capable of unleashing the inner beauty of this song. The Grove acquits itself very nicely with this track, yet the dynamic nature of this speaker really seems suited to a different style of music. When I played "I Drink Alone" by George Thorogood and the Destroyers the only thing I thought was man I gotta hear "One Bourbon, One Scotch, One Beer" next! It was the kind of fun that often ran into the night. Music with unbridled energy seems to be the real forte of the Fritz Grove, and this speaker knows how to swing hard when the music calls for it.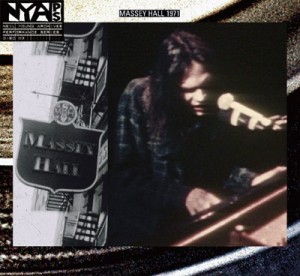 The ease of placement I mentioned earlier makes it particularly easy to bring out the best sound stage and imaging possible with these speakers. While I was playing a couple of live passages, For instance "Old Man" from Neil Young's "Live at Massey Hall 1971" and being the previously mentioned "Tall Trees in Georgia" from Eva Cassidy's "Live at Blues Alley" In the case of Neil Young a simple feat of a single musician on stage, and in Eva Cassidy's case a small band behind a singer. The simplicity of the setting and the exceptionally dark background noise behind the audiences and musicians presented a very life like and clean presentation. To help me identify the width of the soundstage I played "Church" from Lyle Lovett. The piano and guitar play nicely against the choir and mix of male vocals to create and interesting soundstage and imaging dichotomy. The grove speakers admittedly do a better job with placing each musician and the throw a wider and deeper soundstage than their Dynaudio based cousins.
Final Thoughts about Fritz Grove Loudspeakers
The Grove speakers seem to do just about everything right; the midrange was sweet and the highs were gorgeous, but the bass while more than adequate that seemed to be the one area that my tried and true Dynaudio version seemed to dig just a bit deeper. The bass was more than acceptable for a stand mounted monitor and had I not been so spoiled by the Dynaudio version I believe I would have been more than happy. They just don't venture as far into the bottom end as my Fritz Dynaudio Monitors. I give these speakers a huge recommendation in the $1500 range. I've actually placed my order for a pair in a different finish and I believe these will be my new reference monitors.
Associated Equipment
nOrh ACA2b Preamp
Ideal Innovations Elite 80 Amp Van Den Hul Second Interconnect
Audioquest CV-4 Speaker Cables
Fritz Custom Monitors (Dynaudio/Morel)
Price: $1600
Website: www.fritzspeakers.com
Jeff Brown [email protected]ffordableaudio.org