Rockport Aquila Loudspeakers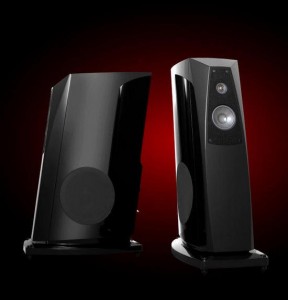 For the audiophiles who seek the best audio playback to coincide with their overall home theater setup, the Rockport Aquila loudspeakers should be something to ponder on. It comes with a triple-laminated enclosure equipped with a solid 5" thick baffle to deliver superior bass and to complement the overall audio deliver from components or home theater systems.
If you really want to make some loud noises, these are certainly the loudspeakers made for you. The Rockport Aquila loudspeakers are reserved for the ones who spend outrageous amounts just to get the best audio for their entertainment needs. It retails for a whopping $45,500.
(Source) Bornrich