Mitsubishi LCD-46LF2000 Display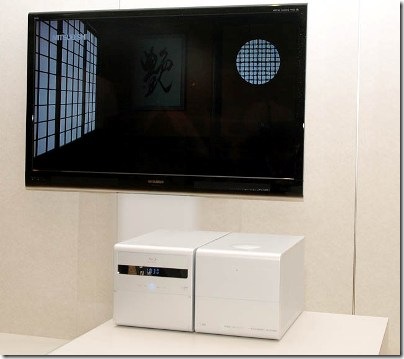 Soon to be available in the market is the advanced Mitsubishi LCD-46LF2000 REAL Display. The 46-inch LCD segments display section with the digital tuner for granting more freedom for layout. The display section boasts of fairly good components embedded in the body for optimal quality output. The LCD-46LF2000 Display features 1,920?1,080 dots, DIAMOND Panel color reproducibility, DIAMOND Engine PROIII technology in addition to the natural color matrix and smooth picture function.
Offering you the warehouse of contemporary and advanced features, it also brags intelligent backlight control, 10W?2ch DIATONE Flat speaker offering the playback frequency zone of 150Hz – 20kHz and Dolby Digital 5.1ch decoder. The HDMI loaded functions enables you to perform a host of interactive functions. Try out this product at a price of 500,000Yen.